How do you decrease distraction when we live with technology all around us? Our phones are in our pockets or purses (or in our hands even while in the bathroom). With tablets on the nightstand, apple watches and computers at home and at work, we are distracted 24/7. Technology creates a sense of urgency with every beep, ding, and buzz. It's no wonder we can't focus and complete our daily tasks.
MULTI-TASKING IS A MYTH
Multi-tasking is the well-known act of  doing more than one thing at the same time. But actually, our brains can't actually multi-task. Our brains can only toggle, which is switching between tasks rapidly.
Focusing becomes difficult when you constantly ask your brain to switch gears. Imagine if that happened to you at work: two people bombarding you with questions and documents, while you tr helping both of them simultaneously. That's what you're asking your brain to do on an hourly basis with open windows on the computer, apps on your phone and notifications. The constant checking pulls your brain from one task and forces it onto another.
Hands down, one of the best tips I can give you to decrease distraction is to start every day with an organized, focused mindset.  What does this mean?  Every morning, the very first thing I do, is grab my planner and I write out my tasks and organize my day.  This allows me to start my day already focused on what exactly I must get done.  I also take this time to delegate tasks to other days. This mentally removes them from my plate so that I become more focused on the things I really need to get done.
I use the Smart Life Push Journal as my daily planner.  I love it because it dramatically improved my ability to stay on task! It might be the right journal for you too! Check it out here >> SMARTLIFE Push Journal.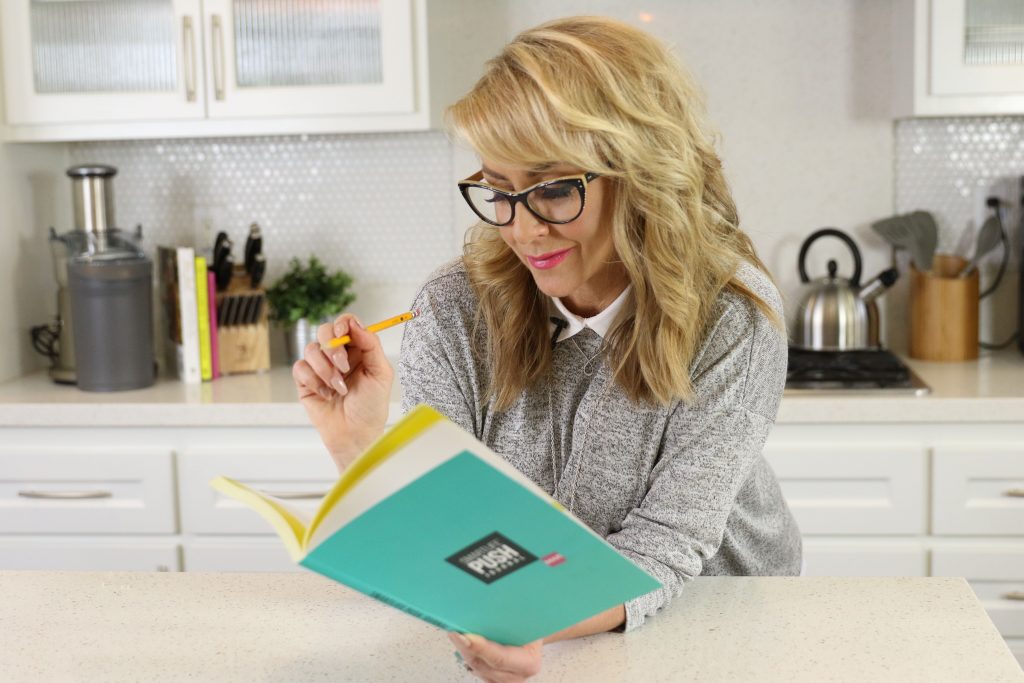 SENSORY OVERLOAD
Whether you notice it or not, the constant dinging of devices, background noises, sirens, or chatter of co-workers create sensory overload
Your brain must process and filter all this stimuli to figure out which ones to pay attention to and which ones are really in the background
At the end of the day do you often feel stressed or burned out, on top of out of focus?
That's because of the daily multi-tasking and sensory overload. Our brains can only handle so much, and the more we throw at it, the more our stress hormone, cortisol, increases.
It's gotten so bad that it's hard for anyone to do just one task. When we try to focus on one thing, like just walking down the hall, our brain struggles looking for that adrenaline we get every time we check our phones.
WE ARE ADDICTED TO MULTIPLE STIMULI
We've become addicted to multiple stimuli at one time, making it impossible to focus on just one thing
The only way to get away from this cycle is to remember that you have a choice
TIP >> You don't have to answer every email or phone call as soon as it comes in. By prioritizing your tasks and taking frequent breaks you will avoid losing focus and feeling stressed.
The most successful people know how to balance all this input and remember that not everything is as urgent as it may seem.
~Chalene